Discover more from life: examined
life: examined is an invitation to get curious—a collection of ideas & thoughts about living a creative, intentional life — written from my perch in Portugal to you.
Over 2,000 subscribers
Nine Reasons Why I Moved to Setúbal
New year, new decade, new home.
Yes, I've moved, for the third time in 14 months, from Almada just across the Tejo River from Lisbon, to a small city called Setúbal about 40 kilometers (25 miles) south of Lisbon.
Setúbal is experiencing somewhat of a low-key renaissance.
Known as the seat of Portugal's fishing industry in the early 20th Century, Setúbal's reputation suffers a bit from its industrial past. But wander the historic pedestrian zone, nearby parks and bairros (neighborhoods), and riverfront promenade, and you'll enjoy a picturesque town of friendly people, great restaurants, and buildings that feature the iconic Portuguese tiles known as azulejos.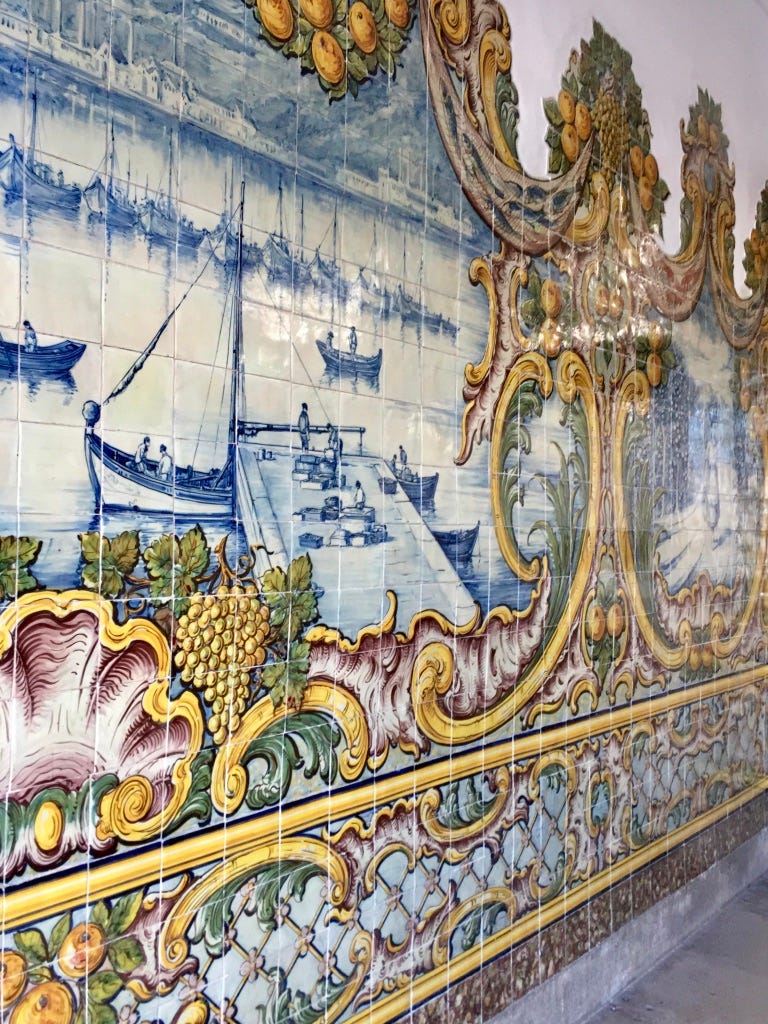 With a population of about 120,000 spread over five parishes and about 90,000 in the city proper, Setúbal is ranked as the sixth-largest city in Portugal (depending upon your source).
Setúbal is situated on the north bank of the Sado River, a protected estuary, that empties into the Atlantic. The estuary is home to a diversity of wildlife—like a pod of river dolphins and birds both native and migratory (hello, flamingoes!).
Take a short drive out of town to the exquisite beaches of the Parque Natural da Arrábida that are rimmed by verdant vegetation and the chalk cliffs of the small mountain range. So much nature just a few minutes from town—and in summer there's a beach bus—so no parking hassles!
The Nine Reasons
The above should give you an idea of why I chose to settle in Setúbal, but as promised, here are the nine reasons why I made this choice:
Greenspaces. My flat is a few steps away from a beautiful city park with a pond complete with resident swan and her duck friends. It's the ideal place to walk my dog and a tree-filled feature that was sorely lacking in my former neighborhood.

Walkability. Setúbal is mostly flat and walkable/bikeable, unlike other towns nearby (ahem, Lisbon). Perfect for a wanderer like me.

Plentiful cultural and arts activities and events. There are several cultural spaces and a performing arts venue (Luisa Todi Forum) that shows free movies on Mondays. The Forum hosts music, dance, and theater from all over the world.

Easy to be car-free. Setúbal has an excellent transportation network via trains and buses that go to points all over Portugal and beyond.

Close-in nature. Including the local parks, Arrábida, and beaches, as well as the Tróia peninsula (settled by the Romans, where ruins are still in evidence), just a short ferry ride across the river.

Housing costs. Although prices are increasing and rentals can be hard to find, housing is still affordable and a good value—especially when compared to Lisbon, Cascais, Porto, and the Algarve.

A still-local area. I like living around locals and getting to know my neighbors. I don't need nor want to be in an ex-pat community. This doesn't mean that I don't have English-speaking friends (I do). Still, I moved to Portugal to immerse myself in the culture and to learn new things—not to find a little America.

A city on the up. Setúbal is a city on the rise, with the opportunity to be a part of its transformation. I like being part of a city's growth phase, rather than the late-stage development of a city, like Lisbon, especially when the influx of people causes displacement of locals and unchecked mass tourism.

Quality of life. All the above reasons lead to a lifestyle that is beyond anything I could afford in Lisbon or Southern California, from which I hail. I shop the local fruit and vegetable markets, have a cup of coffee for .80, and take a stroll around the many parks and waterfront with the Portuguese sunshine lighting my way. I love it here and I bet you would, too.
Random Joy Generator:
Gacha Autonomous All-Weather Capsule-Shaped Bus (Muji!)
—> If you enjoy this newsletter and want to show some appreciation, you can buy me a coffee (yay, coffee). Thank you for your support (and thanks to those who've already bought me a cuppa)!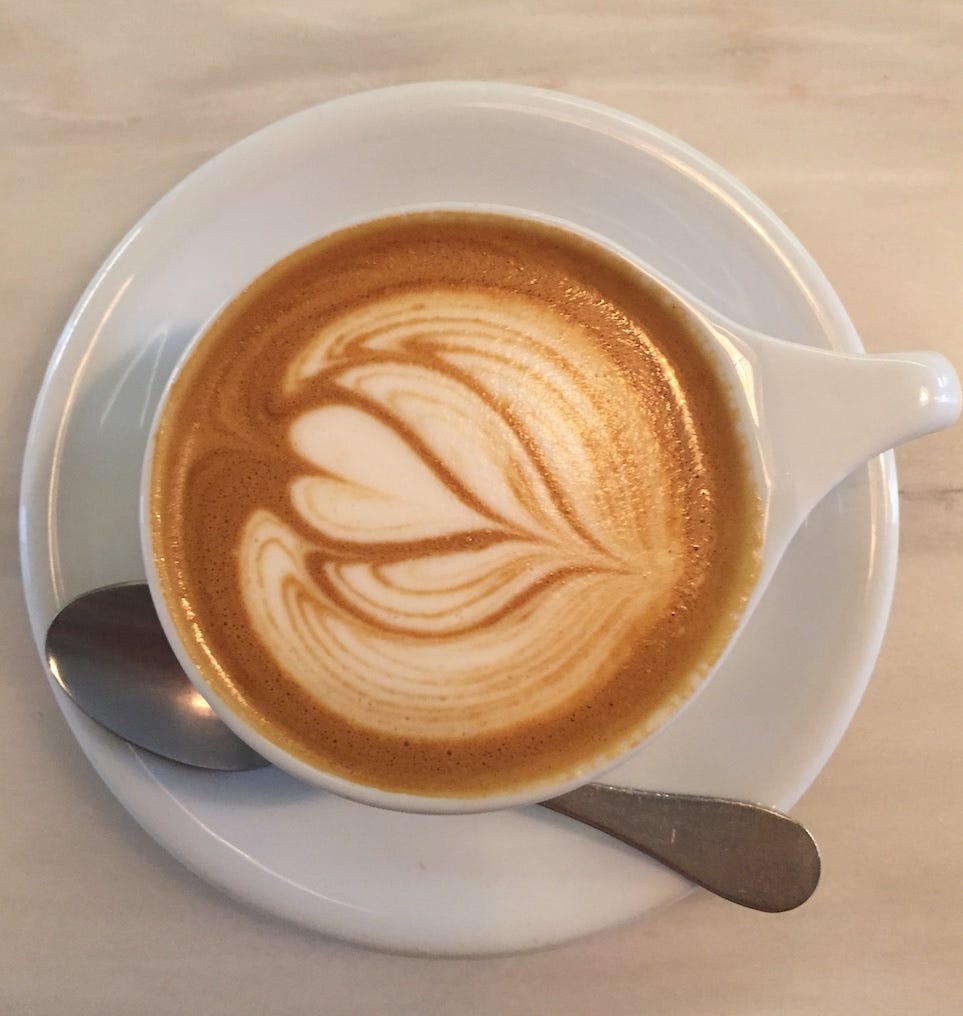 If you liked this issue of life: examined, why not subscribe and share it with a friend?